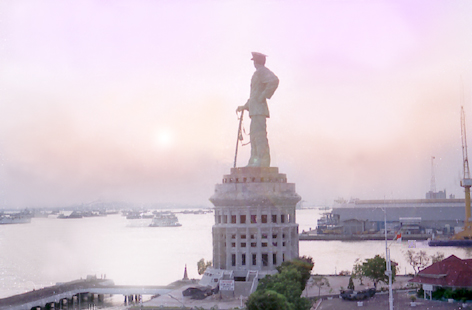 Jalesveva Jayamahe Monument, located at Eastern Fleet Port in Surabaya.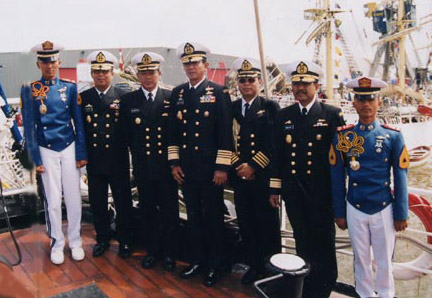 Indonesian naval officers and sailors are pictured with Indonesian Navy Commander, Adm. Bernard Kent Sondakh (middle).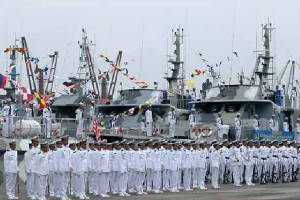 Indonesian sailors in formation for a ship inaugural ceremony.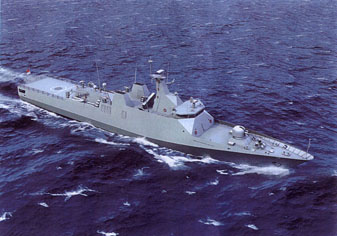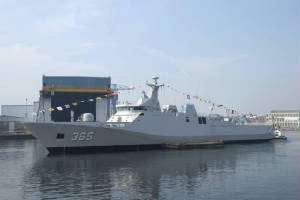 Dutch-made corvette ordered by TNI-AL, to be commissioned 2007-2009.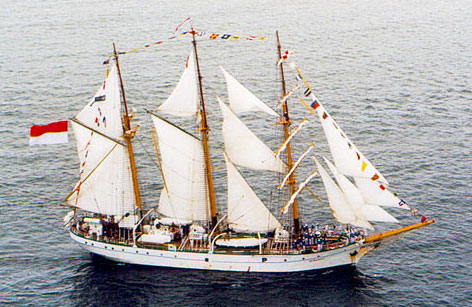 Indonesian training vessel, KRI Dewaruci.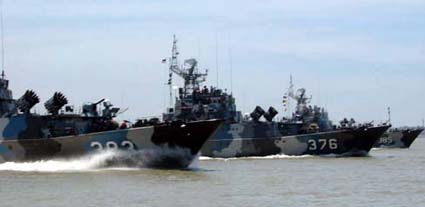 Three Indonesian corvettes (lt to rt: KRI Imam Bonjol - 383, KRI Sultan Taha Syaifudin - 376, KRI Teuku Umar - 385).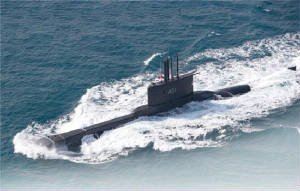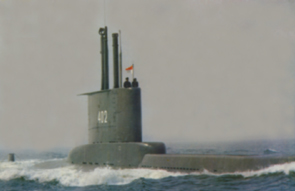 Indonesian submarines: KRI Cakra - 401 and KRI Nanggala - 402.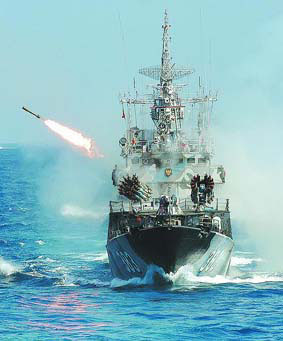 KRI Imam Bonjol - 383 launching a missile.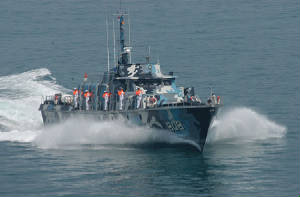 KRI Welang - 808, Indonesian navy fast patrol boat.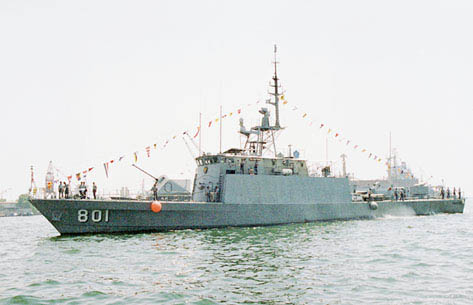 An Indonesian-made fast patrol boat: KRI Pandrong - 801.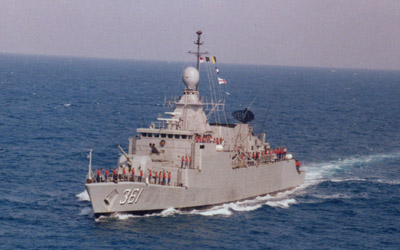 KRI Fatahillah - 361, entering Surabaya naval port.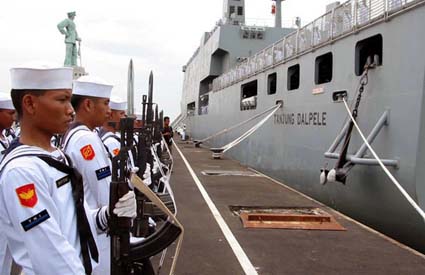 KRI Tanjung Dalpele - 972, the largest ship of Indonesian navy, in her inaugural ceremony accompanied by Indonesian navy sailors.